Financial Reporting, Business Finance, Accountancy and Audit Speaker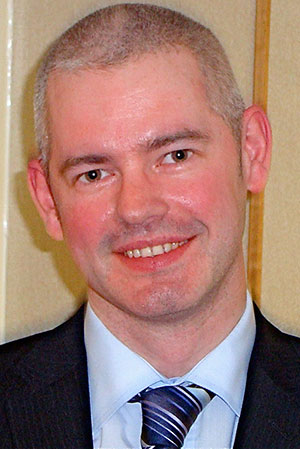 Steve Collings
Audit and Technical Director for Leavitt Walmsley Associates Ltd
Steve deals with a wide-ranging and diverse portfolio of audit and non-audit clients and he is also a partner in a student accountancy website, AccountancyStudents.co.uk where he writes all their financial reporting and auditing material.
Steve specialises in all aspects of financial reporting (UK GAAP and IFRS), Solicitors Accounts Rules and auditing. He writes extensively for AccountingWEB.co.uk and has published several articles in other various accounting media. In 2009, Steve published a book on IFRS and his next book, The Interpretation and Application of International Standards on Auditing is scheduled for publication in 2011.
Steve lectures on all aspects of financial reporting, auditing and solicitors accounts rules, with particular emphasis placed on common problems faced by practitioners and how they can overcome them.